Phloxcoin is a lite version of Bitcoin using scrypt as a proof-of-work algorithm.
ticker: PHLOX
maturity: 30
max supply: 400,000
p2p port: 2333
rpc port: 2332
halving: 10,000
block time: 5 min
Diff time: 288 blocks
block reward: 20
premined: 0
algo: SCRYPT
Mining time: 3 years
(open cmd.exe in phloxcoin folder – ./phloxcoin-qt -reindex -txindex)
The origins, advantages, and applications of the Scrypt algorithm, particularly has relevance to the Phloxcoin (PHLOX) project. Scrypt, a hashing algorithm, was first introduced with the launch of Tenebrix (TBX) in 2011 and has since been adopted by various blockchain projects. Among the top Scrypt-based blockchains by market capitalization, the algorithm secures over $3 billion in digital currencies. Scrypt offers several advantages, including its simplicity compared to other mining algorithms, reduced energy consumption, lower transaction fees, and faster mining speed compared to Bitcoin (BTC). Additionally, Scrypt proves to be a reliable solution for encrypting wallets, files, and passwords. Originally designed as a password-based key derivation function (KDF), Scrypt was developed to resist brute force attacks and the dominance of ASIC mining rigs, thus mitigating centralization in cryptocurrency mining. By requiring rapid generation and continuous storage of random numbers in the processor's Random Access Memory (RAM), Scrypt networks maintain a lower hash rate compared to SHA-256 networks, ensuring a more decentralized ecosystem. While Scrypt was initially created for a different use case, its implementation on blockchain networks, including Phloxcoin, has demonstrated its effectiveness in improving network security and supporting cryptocurrencies.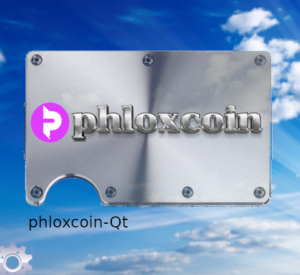 Phloxcoin, also known by its ticker symbol PHLOX, is an altruistic digital currency project aimed at fostering positive communication and bridging gaps between individuals and communities. With a maximum supply of 400,000 coins.  Phloxcoin ensures a gradual and controlled distribution of its tokens over time. The coin operates on the Scrypt algorithm, which offers a secure and efficient framework for mining and transaction processing.  Phloxcoin provides a stable and reliable ecosystem. Each successfully mined block rewards the miner, and encourages participation and incentivizing network security. Phloxcoin embodies the benevolent intentions of its creator, seeking to create a platform that promotes positive interactions and fosters a sense of community.
Such Pretty, Much PHLOX!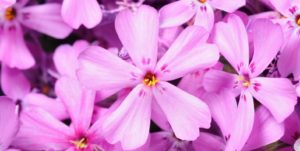 Phloxcoin Scrypt-based technology uses its application in cross-border remittances. With its efficient algorithm and secure network, the digital currency can offer a cost-effective and swift solution for individuals sending money internationally. By leveraging the Scrypt-based technology, the currency can provide faster transaction confirmations and lower fees compared to traditional remittance methods. This enables users to send and receive funds across borders with reduced friction and improved financial inclusion. The decentralized nature of the digital currency ensures transparency and security in transactions, mitigating the need for intermediaries and potential delays or additional fees. Additionally, the use of this technology allows for interoperability, enabling seamless integration with existing financial systems and platforms, further enhancing the accessibility and convenience of cross-border remittances. Overall, the adoption of a digital currency utilizing Scrypt-based technology in cross-border remittances has the potential to revolutionize the current remittance landscape, offering individuals a more efficient, affordable, and inclusive solution for transferring funds internationally.

Roadmap outlining the steps to implement the digital currency's objective of facilitating cross-border remittances:
Phase 1: Research and Development
Conduct an in-depth analysis of existing cross-border remittance systems and identify pain points and areas for improvement.
Evaluate regulatory requirements and compliance frameworks for operating in various target markets.
Explore partnerships with established financial institutions and payment service providers to leverage their expertise and infrastructure.
Phase 2: Core Infrastructure Development
Enhance the existing Scrypt-based technology to optimize transaction speed, scalability, and security.
Implement smart contract functionality to enable programmable remittance conditions and automated compliance checks.
Develop a user-friendly digital wallet that supports multiple currencies and seamless conversion capabilities.
Establish secure and reliable nodes to ensure the integrity of the network.
Phase 3: Integration and Partnerships
Forge strategic partnerships with banks, money transfer operators, and digital payment platforms to enable seamless integration and interoperability.
Collaborate with regulatory bodies and comply with legal and compliance requirements for operating in target markets.
Integrate with existing remittance platforms and systems to offer users a wide network of payout options and delivery channels.
Phase 4: User Adoption and Expansion
Launch targeted marketing campaigns to raise awareness and educate potential users about the benefits of the digital currency for cross-border remittances.
Provide incentives and rewards programs to attract early adopters and encourage usage.
Continuously gather user feedback and iterate on the system to enhance user experience and address any identified issues.
Expand to new markets and regions, leveraging successful partnerships and regulatory compliance to gain traction in different geographies.
Phase 5: Continuous Improvement and Innovation
Monitor technological advancements and industry trends to incorporate new features and improvements.
Explore integration with emerging technologies such as blockchain interoperability protocols and decentralized finance (DeFi) platforms.
Foster a vibrant developer community to encourage third-party innovation and the creation of remittance-focused applications and services.
By following this roadmap, the digital currency project can gradually establish itself as a leading solution for cost-effective and efficient cross-border remittances, benefiting both individuals and businesses worldwide.
Github: https://github.com/brimmen/phloxcoin/
For assistance in the continuing vision of Phloxcoin, please consider donations to: 
BTC:    bc1qz4z4dkz9fdemqz03tys95d39gxjw5aen8ykax4
PHLOX:  PBc8hi663K2cVAYTR4dtvD7pmjR5Vbu83d